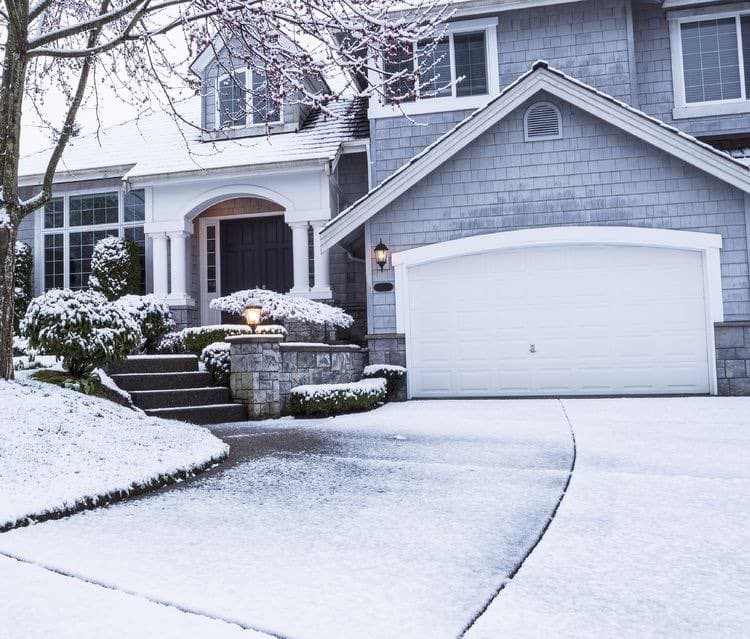 Unless this is your first year in New Jersey, you know what's coming this winter. Once the fun of the holidays pass, the cold, snowy days of winter begin. As a local NJ home remodeling company, we know what you're facing each year — and have prepared some tips to help you get ready.  Prepare now and you'll be ready for cold winter storms this year:
Clear your Gutters
If you take the time to clear out all of the debris lurking in your gutters now, you'll avoid trouble later. The leaves that didn't end up on your lawn could clog the gutter; a single winter storm could cause significant roof damage if ice forms inside the gutters. Allowing water, slush and melting snow to freely flow to the ground ensures that your roof stays intact this winter
Care for Outdoor Plants
Cold weather brings dormancy for your outdoor landscape and garden, so take advantage of this time to prune any shrubs or trees on the property. Clearing away dead limbs and overgrowth can also prevent problems later this winter. A dead branch may be fine in the fall, but the sheer weight of snow and ice could topple any unhealthy trees around your home.
Prepare Pipes and Sprinklers
If you have an irrigation system or a well, preparing your pipes for winter – or turning off the pump entirely can keep your pipes from bursting this winter. Water expands when it freezes, so draining these systems can keep them safe from harm.
Get a Heating Checkup
Have an HVAC pro check out your home heating and furnace and make sure everything is ready to run. This will help you avoid an unexpectedly frosty home when the cold truly arrives and ensure that your system is operating at peak efficiency, too. If you have a fireplace and didn't do routine maintenance in the fall, have it swept and cleaned by a pro to ensure it will operate safely this winter.
Do a Final Check for Drafts
Since about half of your home energy costs come from heating and cooling your home, checking for drafts before the coldest months arrive can cut your costs. If you can see light under an exterior doorway or feel a breeze around your windows, warm air could escape this winter. Weather-stripping or even caulking can help fill these gaps.
Stock up for Snow
The last two years have been particularly tough for snow, so storing an ice or snow melt product and the tools you need to make your home and driveway safe in bad weather now will save you an emergency trip to the store later. If you have hired a snow removal company or plow in the past, get in touch to make sure they are still in business and cover your area.
Preparing your home now for cold weather can help you enjoy the first (and second, and third) snowfalls this year – without worrying about your roof, pipes or grounds. There is still time to prepare your home for the cold weather months and to make sure you stay warm all season long.