From Concept To Completion
'We would recommend this company for a kitchen renovation or any other home redesign project without hesitation."
Hila Berger, Bergen County NJ
Kitchen Remodeling
services crafted specifically for you.
The kitchen is the heart of the home and here at Trade Mark Design & Build, we are committed to bringing high-quality kitchen remodeling services to North Jersey and the surrounding areas.
Whether you are looking to expand your space to accommodate a growing family or completely change the look and feel of the room, we work closely with each client to ensure your satisfaction every step of the way.
We want you to feel at home in your new space and be proud to show it off while entertaining.
With over 400 countertop selections and more than 300 cabinets designs (not to mention almost 700 different color choices), clients are sure to find the perfect style for their taste and lifestyle. You may already have a thorough vision in mind or you may be in need of some guidance. There are so many new materials and appliances for your kitchen that hit that market every day, and we would love to introduce you to them!
If you are ready to begin the transformation of your dream kitchen, contact us for your free, in-home consultation. We typically have a design and budget back to you within a week with financing options available when needed.
Trade Mark Design & Build works hard to take the stress away from you during the remodel, an often hectic time for people. No project is too big or small and we look forward to working with you today!
Kitchen Remodeling Contractor
A major kitchen remodel (a.k.a. full gut remodel) is a completely new space, all of the cabinetry, wall, ceiling and floor coverings are removed down to the sub floor and framing. View the kitchen remodel budget calculator for details.
This type of remodel allows for you to update all the electrical/plumbing/insulation and may be necessary if you plan to make changes to the floor plan layout (moving the location of walls, sink, stove, ect) as you will need access to the framing. 
Average Cost of Kitchen Remodel
Cabinetry
Semi Custom Cabinetry
39%
Breakdown of Budget Allocation: Masterbrand
Average Cost of Kitchen Remodel
Breakdown of Budget Allocation: Masterbrand
A minor kitchen remodel (a.k.a. a pull and replace kitchen) keeps the basic foot print of the existing layout (sink, stove, walls, ect). Great way to reduce costs as the construction costs come down as you can see in the chart.
Consider this type of remodel if you love your layout but just need to update your cabinets, countertops and make some minor changes to the plumbing and electrical.
Replacing your kitchen cabinets and countertops will be the most budget friendly option but it's not practical for every homeowner, especially with all the older homes in Bergen and Passaic Counties. It's always a good idea to update older plumbing and electric when remodeling.
If you happen to have a newer home and love the existing kitchen layout, this is definitely something for you to consider.
Average Cost of Kitchen Remodel
Breakdown of Budget Allocation: Masterbrand
Check out our Kitchen Remodeling Work
Our Kitchen Design Process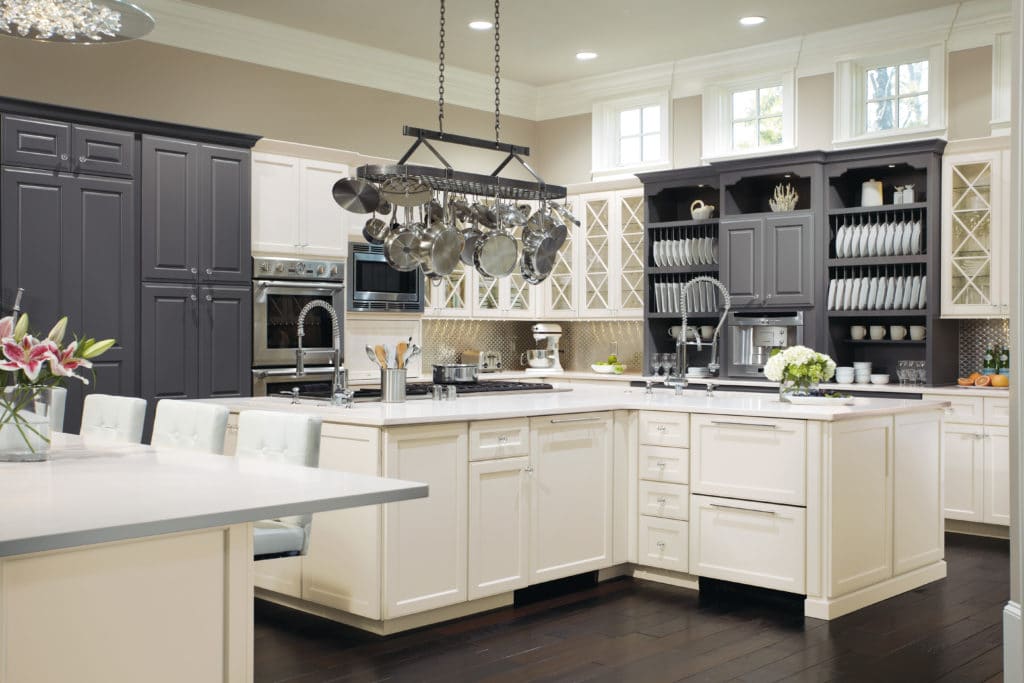 " Paul and Dan and the rest of their team did such a fantastic job on our kitchen and bath remodel that till this day, my wife and I are still getting compliments."
Lets make a statement together