Many homeowners dream of the day when they can remodel their kitchen, but few know where to begin. If you are in this situation, you are sure to have several questions running through your head. What type of kitchen remodel should you do? You can choose to change a few key features, or go for a total transformation. You may also be wondering how much it will cost and how to calculate the expense of it all. Fortunately, there are ways to get all of your
NJ kitchen remodeling
questions answered. All it takes is a little research on your part and the help of a trusted contractor.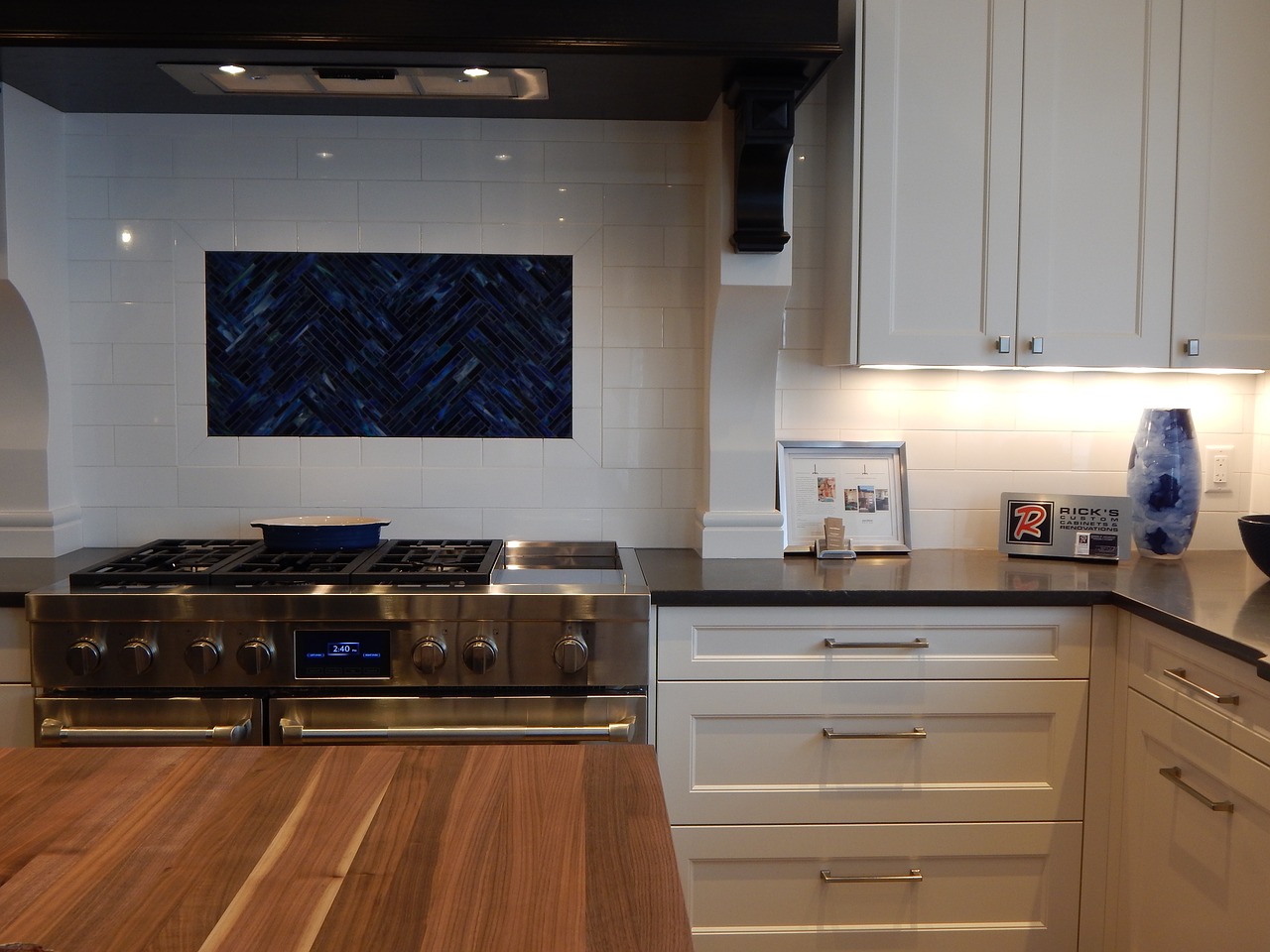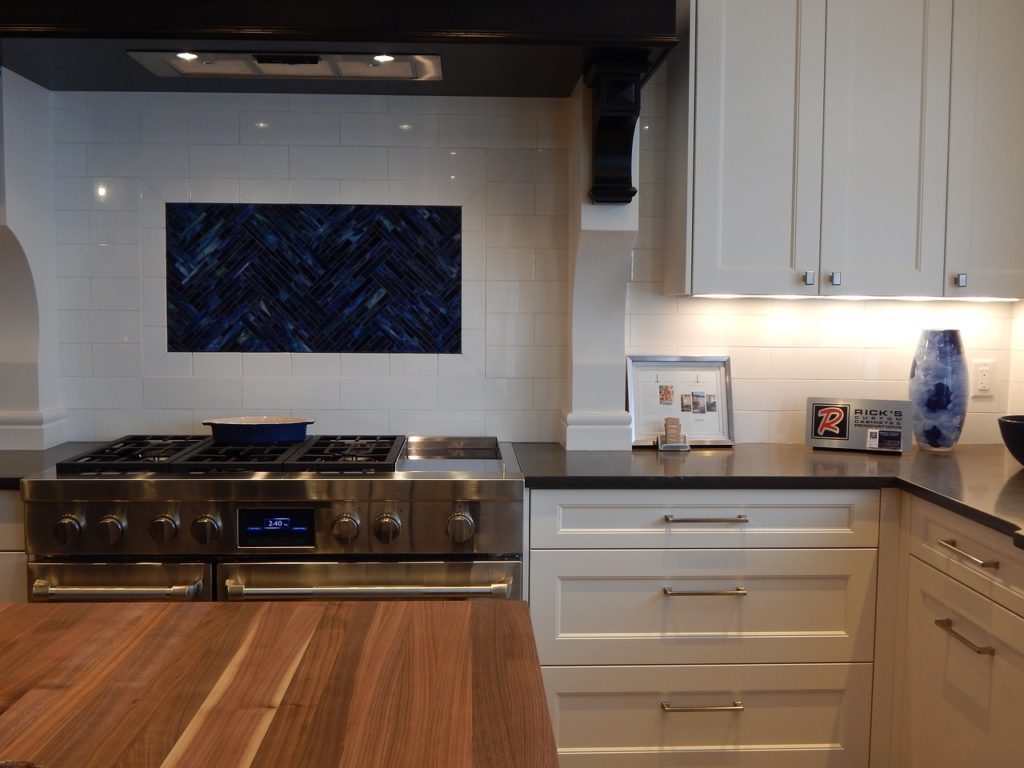 Types of Kitchen Renovation/Remodeling Projects
When it comes to a kitchen renovation, you need to decide what type of project you want to take on. You can go for a few simple upgrades that will make your kitchen look and function beautifully, or you can splurge on a complete overhaul. Which you decide to do will depend greatly on your kitchen remodel budget.
If you want to keep costs low, consider changing only a few things. There are actually three kitchen items that you can upgrade in order to transform the space wonderfully without paying for major construction or new appliances. These are the cabinets, countertops, and backsplash.
1. Cabinets
The cabinets are the largest surface in the kitchen. They set the tone and style of the room while being extremely functional. If your current cabinets are in good working order, but you are simply tired of how they look, consider refinishing them. This is an inexpensive option that will still allow you to create a new look. You can also buy cabinets from places like Ikea. These retailers offer prefab designs that can be combined to look like they were made to perfectly suit your kitchen, but they are a fraction of the cost of custom made cupboards. The most expensive option is to have your contractor put in all-new cabinetry designed specifically for your specifications. Don't rule out open shelving either.
2. Counters
The countertops are the accessory piece to the cabinets. Upgrading this surface can make the entire space look fresh and new. Modern countertops made out of great materials like granite, marble, or quartz are durable and can withstand the abuse homeowners throw at them.
3. Backsplashes
Finally, a new backsplash will complete this basic transformation. Use tile, copper, brick, or stone to set the tone for your kitchen decor. Be creative. Use this area to add a pop of color to the room, or have the tiles arranged in beautiful patterns so that it serves double duty as artwork.
Once these three basic items have been changed, you can choose to stop there or continue the renovation. A full remodel would include purchasing new appliances and flooring as well as painting the walls. You could even decide to remove walls, add more windows, or change the layout of the room. You could say that the sky is the limit, but your budget will more than likely hold you back.
Kitchen Renovation/Remodel Costs
Before you can begin a project of this size, you need to research the cost of the renovations. It is helpful to have some kind of realistic idea of what you can or cannot afford before talking to your contractor. The most expensive part of the renovation will be the cabinets. Whether you purchase them from Ikea or opt for custom kitchen cabinets, this will be the highest number in your budget. Next are the appliances. The features, finishes, and size will greatly affect how much you pay. Third is the countertops. Again, the size and materials will determine this amount.
In addition to the above-mentioned items, you need to factor in the construction needed to complete the renovation. Moving the appliances will require the electric and plumbing to be reconfigured. This can add up quickly when it comes to labor charges. The same goes for adding or removing walls and windows, and of course, finishing touches like flooring and wall coverings can become expensive as well.
So, how do homeowners calculate the cost of a remodel? Begin with research. Visit kitchen showrooms, look through decorating magazines and books, look at pictures online, and stop by your local home improvement stores. This allows you to become familiar with what is available and how much things cost.
You will then be ready to make a wishlist of what you want for your new kitchen. Don't hold back, include everything you like. Now, go over that list and mark items as ones you have to have, ones you would like to have, and things that you could do without. Use the prices you have found while doing your research to decide what stays and what goes from your wishlist. It is okay to have a plan A and a plan B. This gives your contractor a better understanding of what you have in mind.
Splurging on a New Kitchen Renovation/Remodel
There are people out there that figure if they are going to the bother and expense of a kitchen renovation, they might as well go for it and redo everything at once. An in-depth project like this could cost $50,000 or more. It all depends on what you choose when it comes to materials, fixtures, and appliances. The size and design style also causes the total price to fluctuate.
Other factors will also affect the total cost. This includes how long it takes to complete. Many of the professionals working on your kitchen will be charging by the hour for the labor. Where you live affects the price too. A home in the midwest may not cost as much to renovate as one on the coast.
If you decide to do any of the work yourself, you could lower the costs somewhat, but make sure you know what you are doing. Leave electrical and plumbing work to the professionals for safety reasons. Some people ask to do the demolition work themselves. This looks fun and exciting, but you can't just start knocking walls out randomly. You might be creating more work for others involved. Just remember, any do-it-yourself project opens you up to potential problems.
Choosing an Ikea Kitchen
Retailers like these offer beautiful products at reasonable prices. Home Advisor calculates that the average Ikea kitchen renovation is $27,751. Some renovations are lower while some any be much higher. Ikea offers a variety of kitchen cabinets, countertops, and appliances. Prices vary according to what you choose.
One of their most popular kitchen items are their cupboards and drawers. These will come to you unassembled in flat packages. This is where the savings kick in, unless you hire someone with experience to install them for you. Even with paying for installation, you can be getting a bargain when compared to custom made ones. Check their website, catalog, or talk to a representative to get specific details in order to determine the value you would be getting.
Focusing on the Kitchen Cabinets
As mentioned earlier, the cabinets are the largest item in a kitchen. They are the first thing one notices as they enter the room which means that they determine the style and tone. They will also take up the biggest part of your budget. For this reason, let's look closer at your options.
Refinishing
If you are lucky enough to have fully functioning cabinets that suit your needs, you can save plenty of money by refinishing them. Using your current cabinetry will free up money for other items on your wishlist.
You can re-do the cabinets yourself, or hire someone to do them for you. Keep in mind that this is a long process with many steps involved. The face of each drawer and cupboard will need to be removed. The framing, along with the facings, will have to be stripped to remove all existing paint or stain. The surfaces will then need to be sanded. If you are painting, they will need to be primed as well. This is followed by painting or staining. Don't forget to replace the hardware. New pulls, handles, and hinges are the frosting on the cake for this project.
New Cabinets
If your existing cabinets are beyond repair with broken tracks, split wood, or water stains, you will be better off buying new cabinetry. Although the initial cost is more than refinishing them, you might find them to be the better value.
Buying new cabinets is a high investment. Don't make any hasty decisions. Instead, take your time. Look at photos online and in magazines. Visit your local home improvement stores to see the different styles, finishes, and hardware in person. Ask about free samples. Many manufacturers can supply you with samples that you can actually take home with you. Things always look different once they are inside of your house. It is better to find out something won't work before you place a complete order and have it installed. Read reviews as well to get an idea of how they hold up over time, and talk with your designer about which styles will best suit your home's decor.
If you find yourself in a position where you can finally start the kitchen renovation project you have been dreaming of, don't let the questions in your head scare you. Instead, do a little research, make your wishlist, and talk to contractors about your possibilities. This will make you feel more comfortable and put everything into perspective. With a little time and effort, you will soon be enjoying your dream kitchen while having remained within your budget.
Need Help With NJ Kitchen Remodeling?
Give Us A Call at 973-636-0100