Custom Home Bar | Backlight 3-Form Varia Ecoresin

When you think home bar, is this the first thing that comes to mind? Usually we think of Home bars as something made from custom cabinets or wood material in a somewhat traditional fashion. The ever changing world of materials allows designers, like myself, to reimagine what the modern home bar may look like. This type of lighting effect can be achieved in several ways, either by using a colored 3-form panel with white led lights or RGB led lights which allow you to choose several colors with the flip of a switch.
Kitchen Remodeling | 3-Form LightArt as Main Focal Point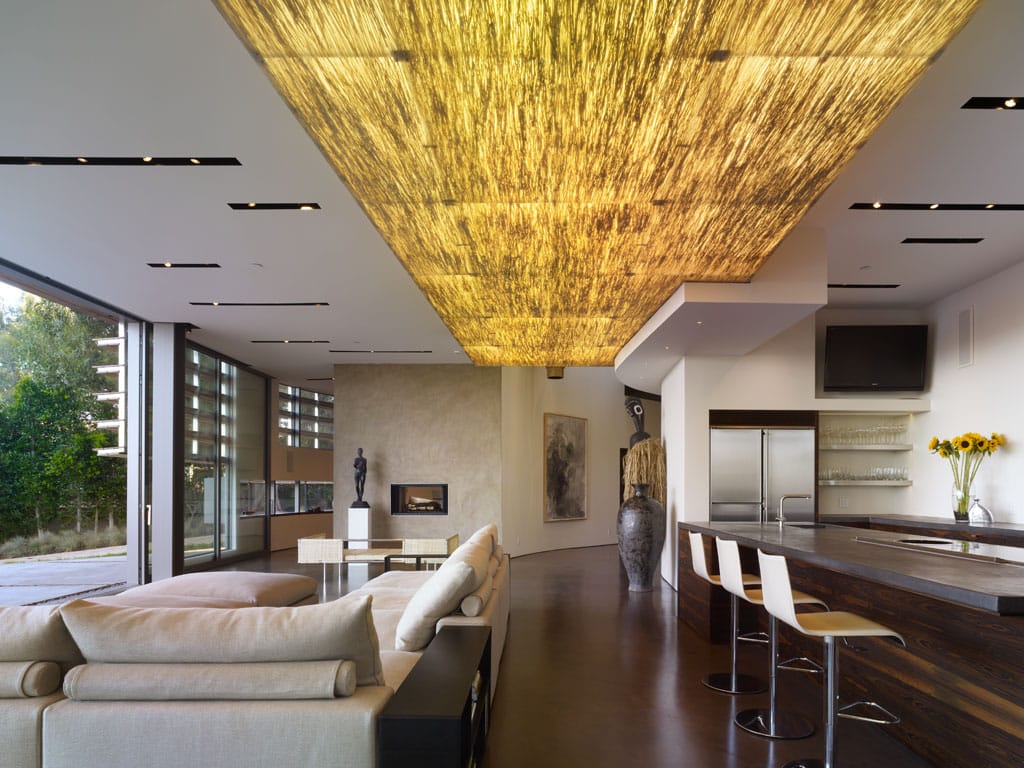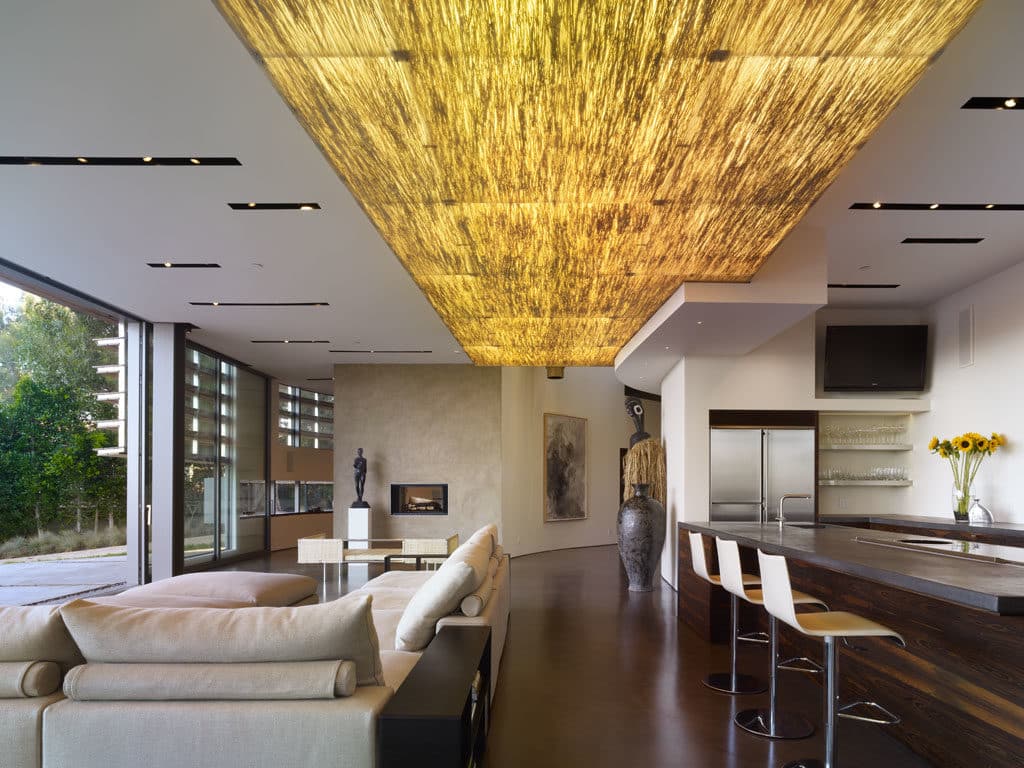 Another excellent kitchen design feature is the addition of a custom 3-form light art ceiling fixture. These types of applications require detailed kitchen remodeling planning. This is constructed from the varia ecoresin series. The idea here is to bring a necessary and interesting feature to this expansive space. This idea can be scaled down into smaller fixtures offered by 3-from/light art to better suit the space.
Custom Wine Room | 3-Form Lighting & Countertops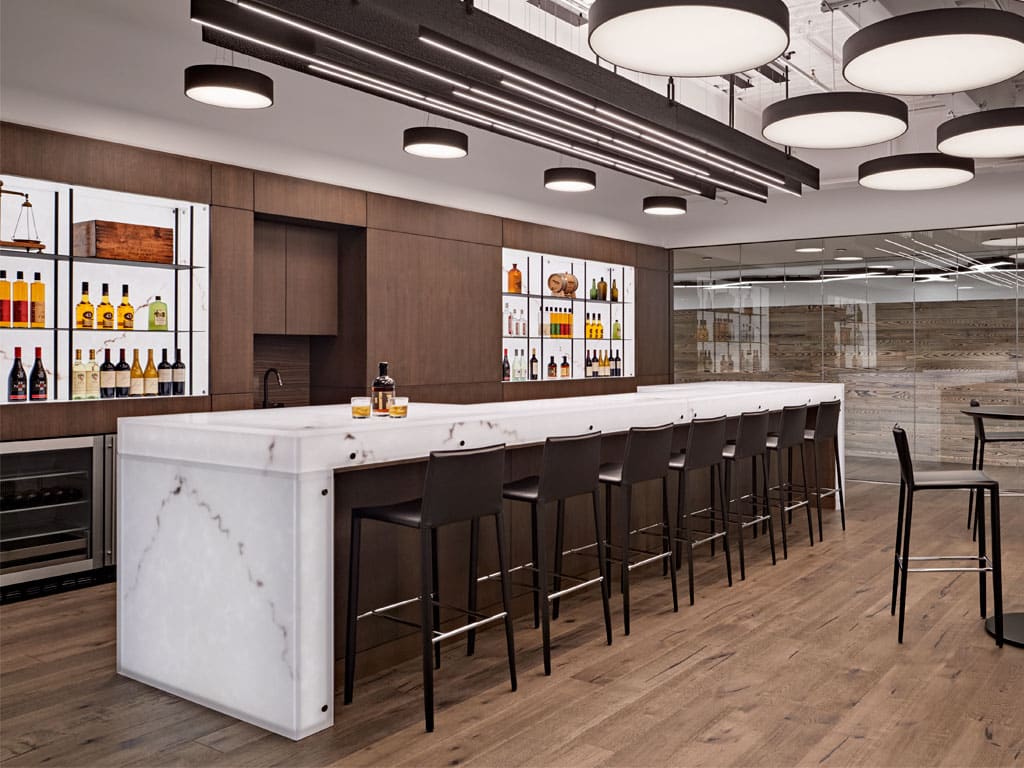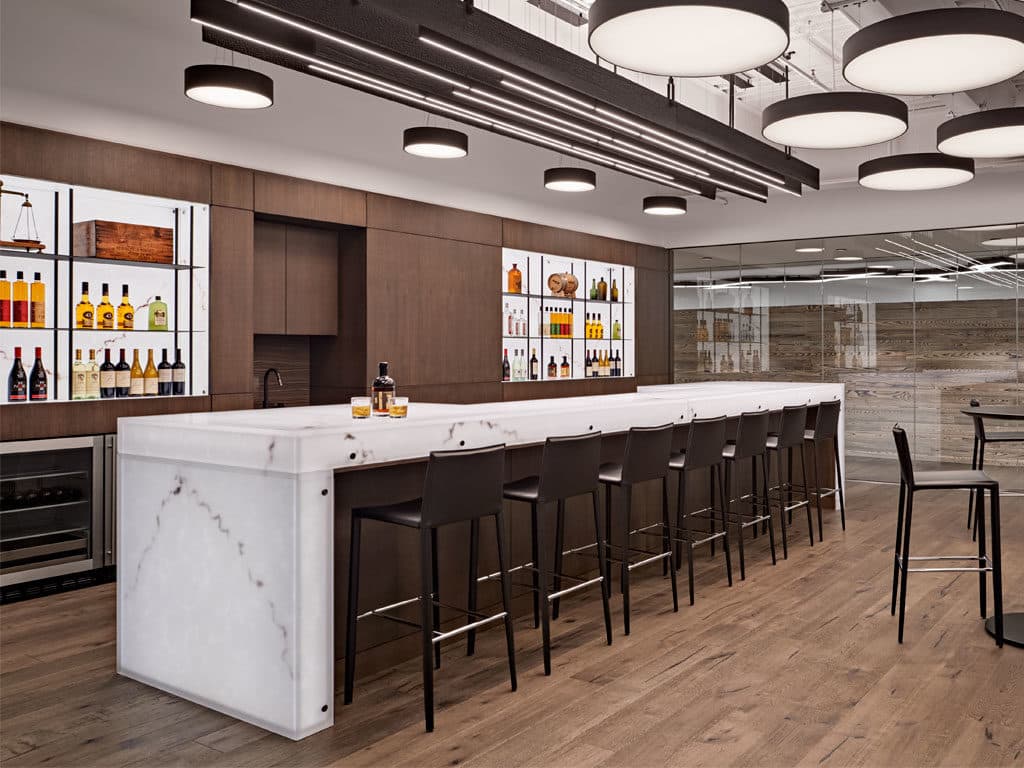 The Chroma countertop in this wine cellar tasting room makes a bold statement with its clean bright lines against the warm wood tones from the floor and surrounding wine cabinetry. The beautiful countertop is made from recycled acrylic, can earn you leed credits and comes in a dizzying amount of colors that are all highly saturated with a few exception like the above and the clear to name a few.
Bathroom Remodeling | Creative Privacy Solutions from 3-Form
Having your privacy does not have to mean you have to secluded, the addition of this unique privacy film by 3-form, happily named "Gecko" allows you to apply an adhesive backed textile film to your existing glass window or door panels. It's a perfect solution for kitchen and bath designers to add an interesting architectural element as an alternative to tradition window treatments.
Home Remodeling | Custom Table Top by 3-Form

Looking for the perfect kitchen or dining twble to complete your home remodeling project? Sometimes is hard to find exactly what your looking for when shopping for a table, either the size is right and the color is wrong or vise versa. Creating your own custom table is as simple as choosing a 3-form material like the Chroma pictured above and adding a set of custom legs.
Home remodeling is a fun and exciting process, 3-form keeps a designers imagination running wild with their creations, we hope you have a chance to explore all the options for your next home remodeling project!
Home Remodeling Questions?
Give Us A Call At 973-636-0100