When planning a home remodeling project, whether you are remodeling a kitchen, increasing the size of your home with an addition or replacing your kitchen cabinets, it is important to plan ahead. Knowing where to start, how to budget, and who to contract for the work can be overwhelming. This home remodel planning checklist below will help you in your project planning.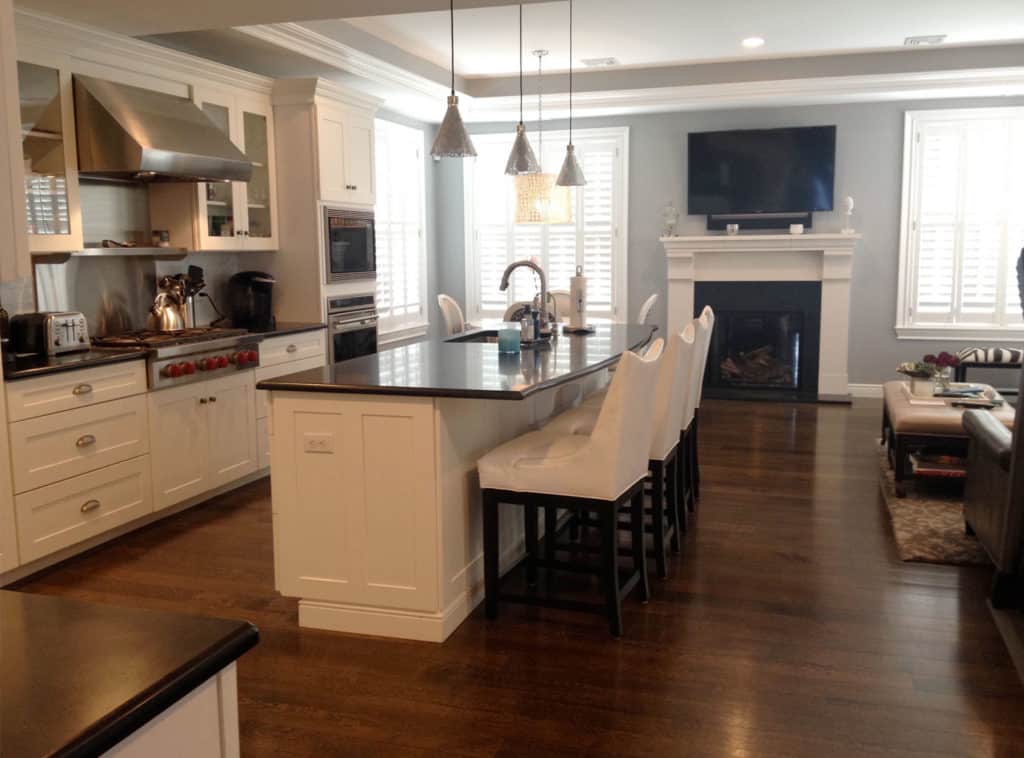 Home Remodel Planning Checklist
Create a scope of work "Wish List"
Have a good idea of what you can invest in the project
Obtain price quotes from qualified professionals
Research and interview potential contractors
Establish a project timeline and a production schedule
Choose a home remodeling contractor to start your project!
Creating a scope of work for your home remodeling project
A scope of work is basically your home remodeling "wish list" with some additional defined criteria that will help you later on when its time to get bids for the work. The natural progression of a scope of work would begin with the demolition, followed by rough framing, rough mechanicals, insulation, sheetrock, Floor coverings, finish carpentry/cabinetry, countertops and end with painting.
How to budget for a home remodeling project
Armed with the scope of work you are now ready to get some pricing for your project. The bidding process will vary depending on what type of home remodeling project you're looking to have done. Smaller projects like a countertop replacement can be can be quoted by going directly to the countertop supplier of your choosing and supply them with your requirements. Larger home remodeling projects like a Home addition or a kitchen remodel will require multiple sources (appliances, plumbing fixtures, tile, ect.) and you'll need to hire a home remodeling contractor that is familiar with your type of project.
Finding the right home remodeling contractor
At this point you have a good understanding of what it is you want to remodel and how much you are willing to spend on the project, now it's time to choose a home remodeling contractor to work with on your project. Look for a good online presence, read their reviews of what others have said about them, review their portfolio to see their past work – make sure it meets your expectations and goals. Some places to check for this info are as follows; Google Business listings, Houzz and Yelp Business listings. Houzz is a great place to read reviews and view portfolios. Navigate to the "Find Professionals" at the top of the page, select the type of professional you are looking for, then set the parameters for the geographical search area. This is also a great way to qualify referrals you may have received from family and friends. After you have decided on a few home remodeling contractors to interview, don't forget to ask for some past clients contact info so you can speak to them directly.
Home Remodel project timeline and production scheduling
During your interview with the home remodeling contractor be sure to ask how long the proposed project will take based on similar past projects. There are many factors that contribute to how long a home remodeling project will take – town requirements, custom cabinets, back ordered items, ect. so each project will have its own timeline that will need to be calculated by the contractor before the work begins. Generally speaking a kitchen remodel would be considered very fast with a production schedule at 5 weeks and typically takes about 7 weeks to complete.
Trade Mark Design & Build offers free quotes and kitchen design plans with no obligation, contact us at 973-636-0100 to get started on your kitchen project and learn why we are known for making "Home Remodeling Simplified"!
[siteorigin_widget class="WP_Widget_Custom_HTML"][/siteorigin_widget]