Our Services


About Trade Mark Design & Build
New Jersey Home Remodeling Company Trade Mark Design & Build Encourages Customers to Consider the Benefits of Home Renovations. New Jersey residents who are interested in upgrading their homes can now take advantage of Trade Mark Design & Build's superior service. The New Jersey home remodeling company prides itself on providing top-notch home renovations with as little stress as possible.
At Trade Mark Design & Build, we believe that home remodeling shouldn't require mess and stress. We use only experienced professionals for our New Jersey home remodeling jobs, and we work closely with each of our clients to help them create the home of their dreams with as little frustration as possible. We offer complimentary design consultations and encourage client participation throughout every step of the project to ensure that everything is done to customer expectations.
Available home renovation services from Trade Mark Design & Build include kitchens remodeling, bathroom renovations, additions, wine rooms, home bars, semi-custom and custom cabinets, tile design and install, plumbing and electrical services.
The New Jersey kitchen remodeling company follows a basic five-step process that is designed to reduce the stress and frustration often associated with home renovation jobs. Starting with a complimentary design consultation and ending with a final inspection after the project is completed, the five-step process from Trade Mark Design & Build takes care of every aspect of the remodel, including the design, permits, installation, and overall complete satisfaction.
The Trade Mark Design & Build Team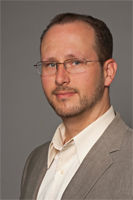 Paul DeFeis is a Senior Managing Partner and utilizes over eighteen years of extensive experience in Residential Design to manage aspects of the firm, including the development, design and operation of projects and daily duties. He works to consistently improve the firm's systems, which create and deliver the products and services. He is responsible for coordinating staff members' activities in the office. These include sales, product selection and design layouts for projects. He completes job specific tasks like setting defined design criteria, initial planning and creating cost estimates to match the clients' needs and budget. In addition to working in a managing capacity Paul is an experienced designer. He is skilled in drafting as well as programs like Adobe Photoshop, Auto CAD and 20/20 Design. He implements his experience in interior and exterior residential concepts to benefit both the customers and the company. He does this by utilizing cost-effective and efficient techniques from the design phase to installation of the project. Paul M. DeFeis is a creative problem solver. He uses his skills to create solutions that save time and money as well as ensure that the company's products are consistently high-quality.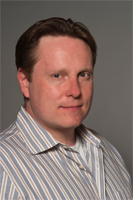 Dan Darvey is a Senior Managing Partner and provides more than twenty years of experience in the kitchen and bath industry. Dan holds an EPA license as a certified lead renovator. His responsibilities have him working directly with both office and project staff. He is in charge of project coordination as well as quality control and work site safety. He coordinates activities of the office and the subcontractors, which include ordering job materials to specific specifications, defined design criteria and cost estimates that meet each customer's needs and budget. He also coordinates the functionality and layout of each product as well as complete project planning. Dan Darvey is a detail-directed problem solver with a valuable ability to work with both office personnel and staff in unison. This allows for a seamless coordination among the many aspects of a project.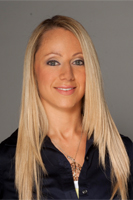 Melania Holiat is the Director Of Services and is responsible for the day-to-day operation of the company, including managing staff members. Planning, organizing, and directing a broad range of services, she is responsible for following through on contract services, regulations and safety standards. She holds a bachelor's degree in interior design and is also a member of ASID. Participating in ongoing field courses she is able to gain knowledge into the latest products on the market. She uses her experience to make decisions regarding the acquisition and distribution of materials as well as coordinating the logistics of various projects in motion. Her background in interior design allows her to complete trend and color forecasting so that clients have the most current options available. In order to make sure all clients receive a superior product she works closely with all team members as well as with residential code officials to verify that all required documentation is correct and complete.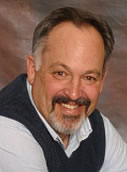 Rolf brings 20+ years of experience in the building and remodeling industries to Trade Mark Design & Build. Specializing in home remodeling, with an emphasis on kitchen and bath cabinetry, he has been a cabinet maker, an installer, a remodeling contractor, construction project manager, and a new home builder. As a seasoned professional Rolf is knowledgeable in all aspects of the Design & Build industry. With a keen eye for details, Rolf's projects are planned with the clients needs and desires at the forefront, combining both form as well as function into each design. Rolf will gladly help you with remodeling ideas, space planning, budget analysis and material selections for your project. As an experienced designer Rolf utilizes a blend of design programs and hand drafting to bring your ideas to life.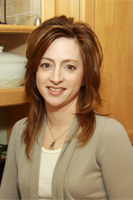 Carol has over twenty years of experience in the kitchen and bath industry. She is knowledgeable in all phases of cabinet construction and space planning and will help guide you towards the cabinet line most appropriate for your project. Carol is an experience drafter handling technical drawings including: floor plans, elevations, and perspectives. She is in charge of order processing as well as assisting clients with material selections.